More info
Special Offer!
This week only! Get 30% off the regular price!
LingvoSoft Ukrainian Platinum Pack 2019
The LingvoSoft Ukrainian Platinum Pack is a superb collection of LingvoSoft software featuring the Ukrainian language. It equips you with advanced applications for all the devices you have now or will have in the future. If you are a student of languages, a businessperson dealing with Ukrainian partners, or a frequent traveler to the Ukraine, this comprehensive package will cover your needs in a convenient and cost-efficient way.
Price: AUD249.95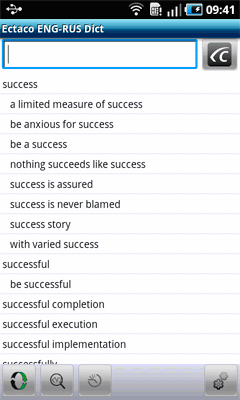 More info
Ectaco Eastern European Deluxe Pack for Android
YOUR ALL-INCLUSIVE COLLECTION OF THE MOST POPULAR APPS FOR ANDROID!
Thinking of getting the most comprehensive translation and language learning set for your Android device? Get equipped with Ectaco Deluxe Pack for Android which combines our Dictionary, PhraseBook and Language Teacher apps all in one.
Price: AUD199.95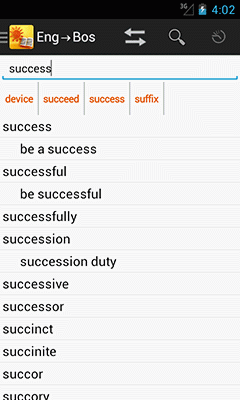 More info
Ectaco Eastern European Dictionary Pack for Android

Ectaco Eastern European Dictionary Pack for Android

Ectaco Eastern European Pack for Android Contains: An exquisite collection of extensive vocabularies for English <-> Bosnian, Bulgarian, Croatian, Armenian, Albanian, Czech, Estonian, Hungarian, Latvian, Lithuanian, Polish, Romanian, Russian, Serbian, Slovak and Ukrainian; a choice of 7 display languages; advanced TTS (text-to-speech) for English, German, Greek, Spanish, French, Italian, Hebrew, Japanese, Dutch, Polish, Portuguese, Russian and also Real Voice capabilities. Itís a user-friendly translation tool that includes up to 1,000,000+ words depending on the language.

Price: AUD159.95