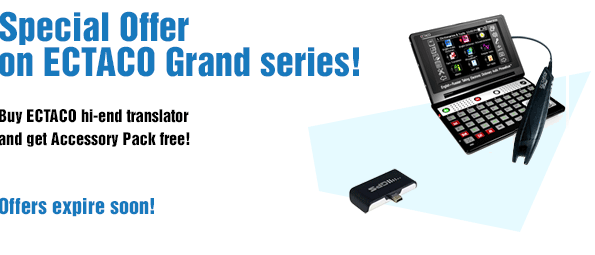 We are proud to present our hi-end Partner P900 series translators.
The Partner 900 series devices represent our most advanced handheld electronic translators which come equipped with the GRS receiver and the handheld scanning pen. With its unsurpassed language management utilities, the 900 Grand line offers a range of the most sought after resources including unbeatable talking translating Dictionaries, an Audio PhraseBook with over 14,000 pre-recorded phrases spoken aloud using True Voice human pronunciation, advanced Speech Recognition modules and a Talking 39 language Picture Dictionary with pronunciation for all words. In addition to a customizable bilingual interface and robust Audio and Video players, Partner 900 series devices also include our patented Language Teacher and U-Learn systems and the popular jetBook e-Book reader plus loads of extras.
Just imagine how fast you can learn a foreign language now! Go for it and choose the one you need today!
Special Offer!

Order any of our Partner 900 Grand series electronic translators listed below and get a P900 Accessory Pack (AUD 99 value) for free!
Grand version (comes with the handheld scanner & GPS receiver):
Our bestselling bilingual Partner 900 series models:
These promo prices and offers are valid only until 25 February 2019.
If you prefer a product not listed as participating in our sale campaign, please fill out the online form.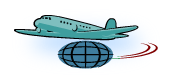 We provide worldwide delivery.
Free shipping & handling within the AU & New Zealand on any dictionary purchase.




Choose any translation software you need in any of the 48 available languages. Prices range from AUD 19.95 to AUD 249.95